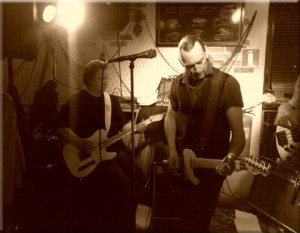 It is with pride and joy that I now enter my Meadow blogging by presenting Pär Enqvist's album "Här och Nu" ("Here and Now", for those of you who don't speak Swedish) as a free download.
This is straight, honest country smelling rock music from an artist that's sure of what he does best and has refined that expression to it's perfection. We get suggestive darkness in the opening track "Jag Tvekar" ("I doubt"), shuffle rukus in "Vinter Hos Mig", ("Winter by me") after thought in "En Starkare Man" ("A stronger man"), and some life embracing "come-into-my-arms-baby-and-you'll-see-some-hot-stuff-rock-n'-roll" in "När Hon Är Hos Mig" ("When she's with me"). We are told stories from deserted small town hotels. About the scaffolders on the roof tops of Stockholm. We get ponderings of life and love over a last shared cigarette, and it burns like its ember when promises are broken. Everything presented by the voice that at times feels as large as life itself.
I have turned this cd for some 18 months now and I sincerely see no signs of tiring! On the contrary, I constantly find new favourites! "Här och Nu" ("Here and Now") is a collection of Pär Enqvist's previous studio material. For those interested, I would like to recommend the official web site. (in Swedish)
Don't miss out on Pär Enqvist!
Pär Enqvist – Här och Nu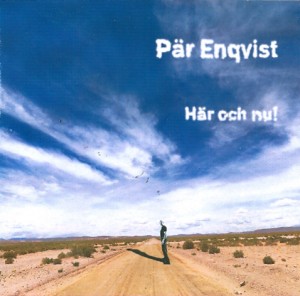 1. Jag Tvekar
2. På Den Yttersta Gränsen
3. När Hon Är Hos Mig
4. Järva
5. Skål
6. Som En Ängel
7. Ta Hand Om Varann
8. Vinter Hos Mig
9. Vägen Till Stockholm
10. Bröder På Taken
11. En Starkare Man
The entire album in a zip file (65 Mb)
(translated by Clint Hell)