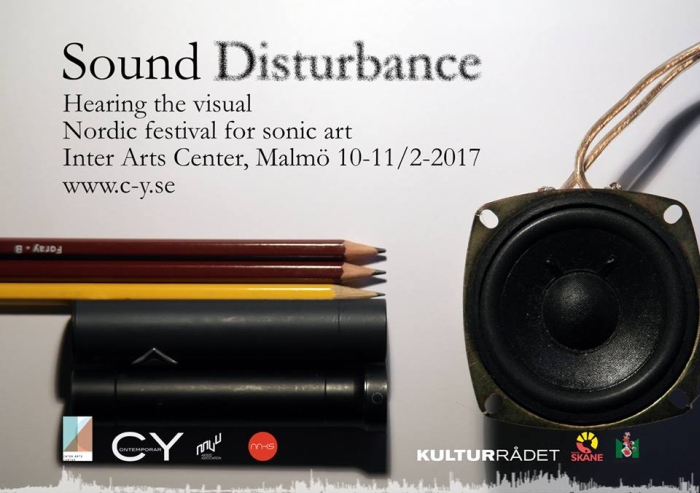 We can't close our ears. Therefore sound can be both a bliss and a disturbance in life. Sound can affect our emotions immediately, without any thought or explanation. It's an expression that is increasingly used and loved by artists and audience and there is a need for events and opportunities to put the light on what it really is: an artistic expression of its own right.
Today Sound Disturbance starts, a two day long nordic festival in Malmö for sonic art. Entrance is free and everything takes place at Inter Arts Center in Malmö. In addition to concerts with artists from all Nordic countries there are a number of interesting seminars. Furthermore you can also visit installations by comic book writers, video artists and others. The event is a collaboration between C-Y (ContemporarY), MUU and Nordnorsk Kunstnersenter.
During the concerts you can listen to experimental music from various genres, like ambient, drone, noise and electroacoustic music. There are also collaborations between sound artists and comic book writers in live sessions. The entire schedule and all information is available here.
Here are some tracks from a few of the performing artists.