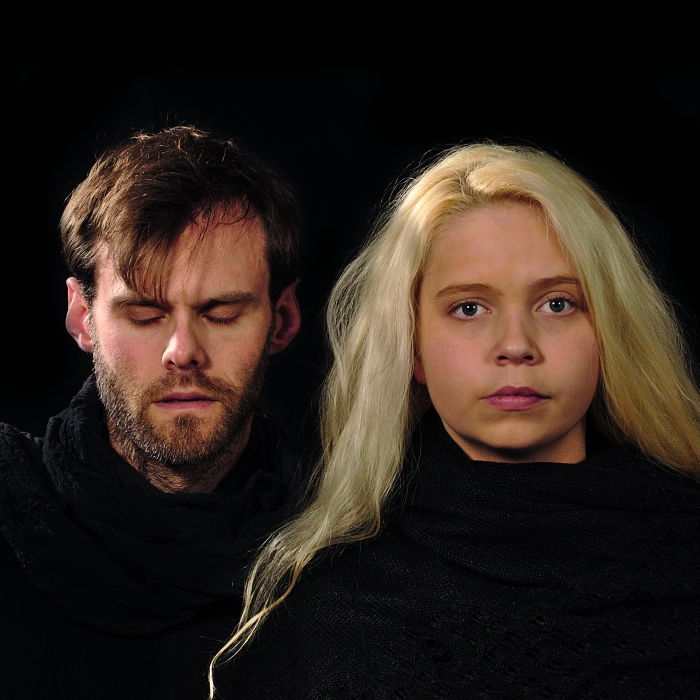 Today I'm opening the blog for the season. It turned into a quite heavy start with the chocking news this morning about the death of David Bowie. It's an artist whose music been a part of me all through my life, and who was tremendously important to me as an identity-seeking teenager. A light in the dark in many ways.
This post is about Magnus Bergman and Saga Björling's new song "Natten", though, a song which had its premiere in full today. I wrote about the project about a month ago as they presented the first part of the more than 13 minute long song. It's a track in three parts, which comes out as a walk through the darkness of our world with a lamp in hand, anxiously seeking for a way out. It's powerful and immensely beautiful when Magnus secure voice unites with Saga's wonderful, bright vocals.
As I wrote before, the song project also consists of a video which has been created by the film makers at Anno 800 in Falun. They took the mission to create a visual interpretation of the song, which resulted in this creative film, an animated collage of thoughts which takes you through the song.
Magnus Bergman on Facebook – on Spotify – on Apple Music