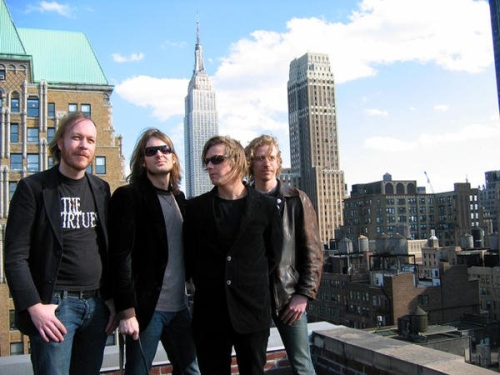 Around New Year The Virtues released the single "Hope". A really beautiful ballad which you can listen to and download here below.
"Hope" is the finishing song on the band's latest album "Beautiful Game", their fourth one since 2003, and was released last year. I haven't written about it yet, so I took the opportunity to listen to it now. And I like the album, it's a good rock/pop-album with a lot of vibes from Big Star and Tom Petty and a dose of early New Wave. I love the intimate sound in the songs; retro, airy and full of good-sounding guitars that have plenty of room to ring out their tones. Add then also Per's nice rock vocals, good melodies and some interesting adventures like in for example the punk vibing "Liquid".
You can hear the album on Spotify and you'll find the band on Facebook and on their site.