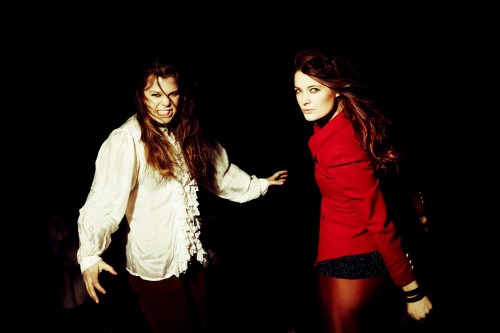 Caviare Days released their debut single "The Awakening" last month. The title track shines of references from Mamas and the Papas and Jefferson Airplane from the end of the sixties, while the second track "Allure" feels more experimental and difficult to place in time, though also with psychadelia vibes and a large dose of folk music.
The band consists of the two sisters Lina and Maja Westin backed by a band with drums, violin, keyboards and guitars. The single is a first taste of the debut album, to be released next year. Their name is taken from a quote from F. Scott Fitzgerald's novel "Tender Is the Night".
Read more on Caviare Days' site and on Facebook. The single is available on Spotify.