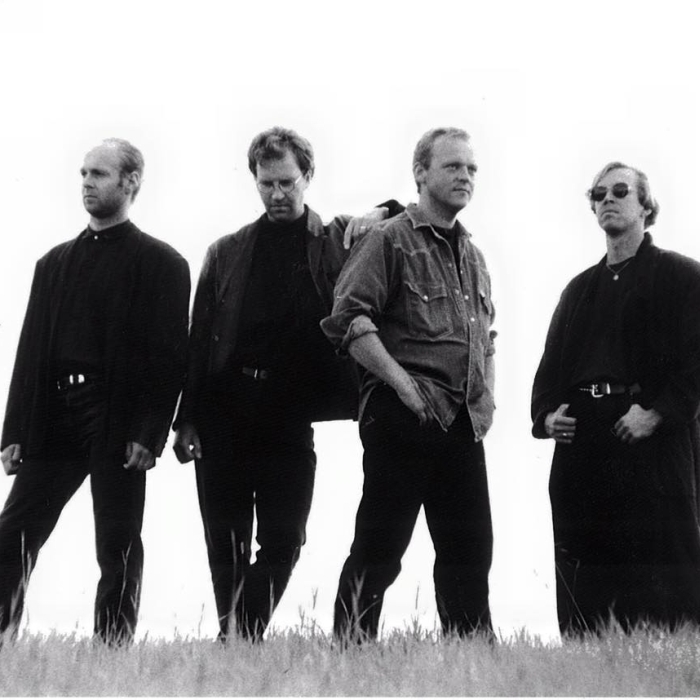 Mindre Modiga Män is a band from Skellefteå that came into the spotlight in the first half of the 90's through three albums. The name seemed familiar to me and when I listened I immediately recognized the track "Snälla mamma", which was a radio hit those days. A couple of decades later the singer and front man of the band, Magnus Löfstedt, got sick in cancer. He fought against the disease for some time and when the grey clouds dispersed for a moment he started writing songs again.
He wrote two songs, "Sommarn kom" and "Bitter och barnslig", which made his old bandmates pick up their instruments again and record the songs. Unfortunately Magnus never got to record vocals before the disease took the best of him. The band finished the songs, though, as Per Strömbro put himself behind the microphone, and last week they release a single as a tribute to their former singer.
It may seem strange at first glance to release a Summer song in the middle of the winter, but considering the circumstances there could be no better point in time. In the hardest and darkest hour Magnus wrote this uplifting, poetic and beautiful song which pours of lust for life. He leaves behind a large dose of the positive energy that fueled him in life and which can also be heard in the band's earlier songs. Here's to you Magnus!
Mindre Modiga Män on Facebook – on Spotify – on Apple Music