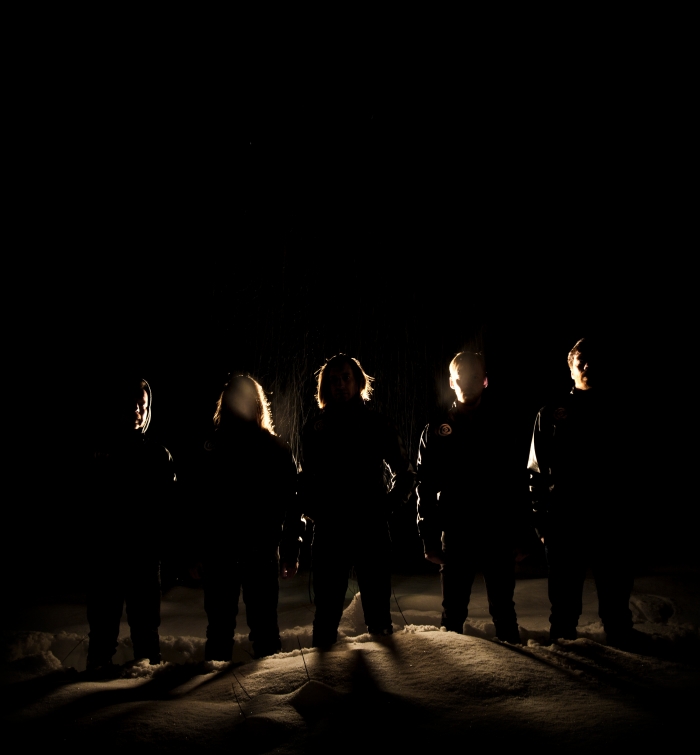 It's been a lot of tasting of upcoming albums this month, and today is no exception. It's about Grande Roses who, after ten year of playing together and four EP:s, are going to release their first full length album, "Disease". It'll be out on the third of April, and a couple of days ago they released the first single, "Bullets", which you can listen to here below.
Since I wrote about the band the last time in 2010, they have had time to sign a contract with EMI, and also to see it be canceled, just two weeks before they were going to enter the studio to record the album. They decided, though, to continue on their own.
The band's singer and lyrics writer, Göran Messelt Andersson, writes:
I was so damn' tired of it all. Bitter, Tired. Black. Everything has come to be about money. To create – to destroy. I realised that if there's money to get, something needs to be sacrificed. If someone brings a contract and wants you to sign it, then there's almost always a reason not to do it. That's basically what  "Bullets" is about.
(transl. from Swedish)
And there's not doubt about the dark feelings in this song, where they produce a blackness in the vicinity of Sisters of Mercy, with a sound that makes me think of new wave rock from  the eighties, but with a dirty layer on top which still leaves one leg standing in indie rock soil of today. The album title track "Disease" is also available to listen to on their pages, a song that is just as great as "Bullet".
Grande Roses' site – on Facebook – on Spotify – on Wimp – on Soundcloud