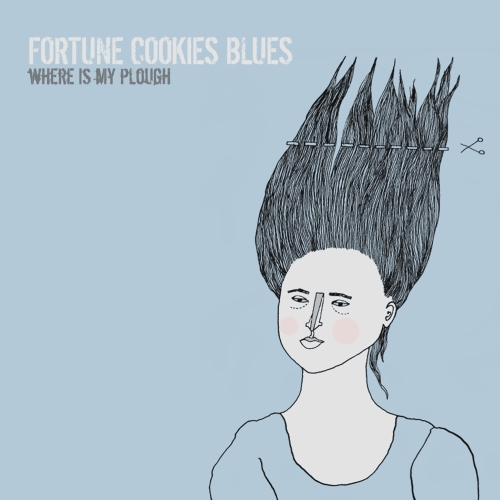 Here is the latest single from pop experimental Fortune Cookies Blues, "Where Is My Plough". This suggestive, dreamy song was created around the sound of falling water drops from a leaking tap and all the chords and harmonies have their origin in the band playing along to this sample, a sample which is still in the song.
The band name is a little different and I asked them how they came up with it:
Originally Fortune Cookies Blues is the name of a little piece of art music, and this name simply stuck in the back of the head about ten years ago. When this project was starting to take shape, the name surfaced again. It soon became the working name, even before the songs were named. Initially it was the sound and the feeling of the name that felt instinctively right, and the more we worked with the music the more fitting the significance of the name felt.
FCB's songs and lyrics is grasping after the feeling of not being comfortable with the place in the fate lottery you have reached, a longing for something abstract "else" or "elsewhere". Like a sorrow and a longing in one, a blues over the text line from the fortune cookie.
(translated from Swedish)
This is the band's second single and you can listen to the songs together with several remixes on Spotify and there's also music on their Facebook page where you can follow the band.
Below you'll find a remix by Swedish duo Liquidizer and you can listen to the original song in the video. The videon is created by the Estonian artist Ulla Saar.