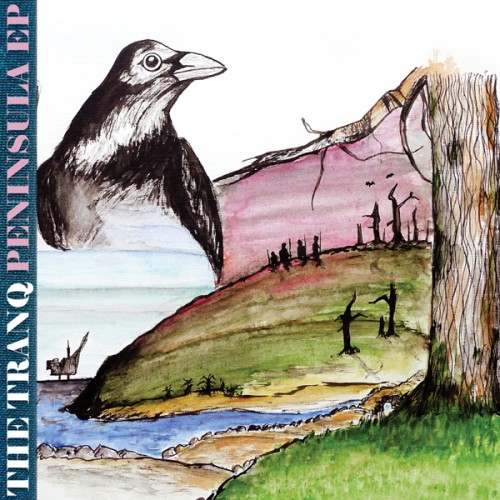 The Tranq, hailing from Örebro, recently released their debut EP "Peninsula". It's an EP and a sound with the roots firmly set in the eighties dramatic alternative rock/pop: the big rooms, the guitar sound, the snare drum, the lead synths, the male choirs and the drama expression in the vocals. And good for us they don't take it too far, but pour some indie vibes into the mix as well, creating their own sound.
About the band name they tell me that they liked the harsh pronounciation of the name and the touching points with the song lyrics, which they want to be imbued with a subtle and calm social criticism.
You can listen to the four songs on their Soundcloud page or on Spotify. You can find the band on Facebook and on their site.