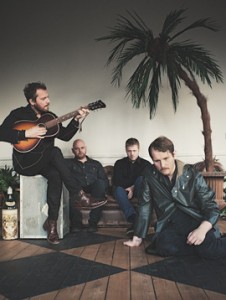 On February 28th The Mary Onettes will release the new EP "Love Forever". For the first time, they have collaborated with an external producer, Dan Lissvik, which of course also affect how they sound. They write about the change:
Gone are the echoing reverbs, the 80's guitars and the big, splashing drums. "Love Forever" is a wonder of genre-blurring fearlessness drawing on ambient textures, avant-garde rhythms and intricate arrangements.
As a taste of the EP, they have released the first song, "Love's Taking Strange Ways", which you can listen to and download below. You can find The Mary Onettes on Facebook or on their site.