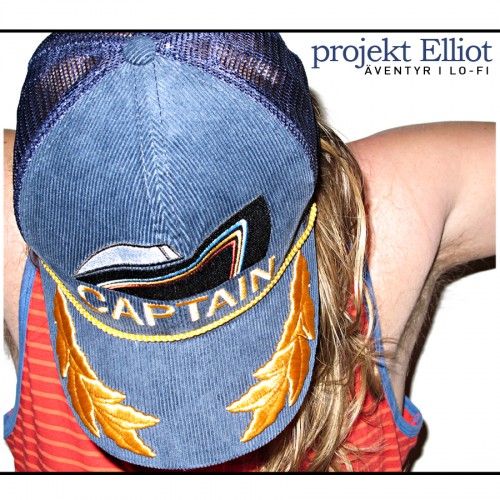 According to Elliot, Projekt Elliot is a lo-fi effort with Swedish (from Skåne) lyrics and expression. Recently he released the three-track EP "Del 1: Äventyr i Lo Fi" ("Part 1: Adventures in Lo Fi").
I wouldn't really call it lof-fi when it comes to the sound; what he's referring to is the simplicity of it all, as it's all about Elliot and his acoustic guitar, no more no less. And that's good enough for me.
It's calm and low-voiced, but still it becomes charged in the somewhat mellow ambience. He sings about going your own way, about not reaching the destination, about being a human, and he does so in a humble way which makes it feel human and personal. Maybe like a celebration to the small person in all of us.
You can listen and download the songs on Projekt Elliot's Bandcamp page and they're also available on Spotify.