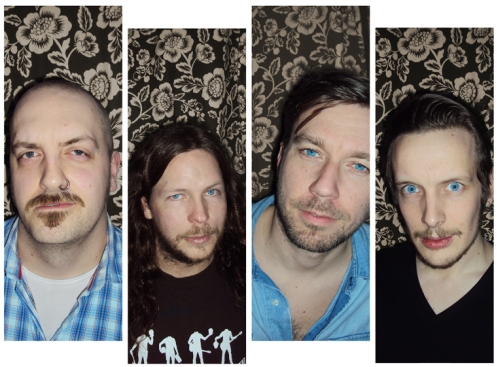 The howler monkeys in Alouatta was a great discovery in the early days of this blog. Now they've finally presented a follow-up, the EP "DIY". And more, they also promise a new full length album in the near future.
And they don't disappoint me. It's head-on, energic, messy rock, maybe with some more retro vibes from the early seventies than before, and with Karl Buhre's special vocals in the front, like he's a kind of frenetic reincarnation mix of  Hendrix and Lynott.
You can find Aloutatta on Facebook and you can listen to the EP together with the older tracks on Spotify.