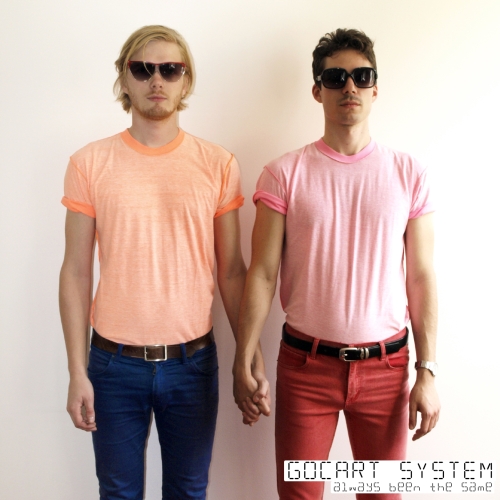 In November I presented Gocart System here on Meadowmusic. You could then get a taste of their upcoming EP. Now they have finished their debut EP "Always Been the Same", and I'm happy to tell you that they wanted to release the EP here on Meadowmusic!
Below you can download and listen to the entire EP "Always Been the Same" full with their imaginative, playful pop music. If you liked the songs before, I'm certain that you won't be disappointed now.
Meet Gocart System on Myspace.
Always Been the Same (EP):
1. Always Been the Same
2. Silver Guitar
3. Radio-Controlled Car
4. 20 Dollars (feat. Linnéa Olsson)
5. One Day