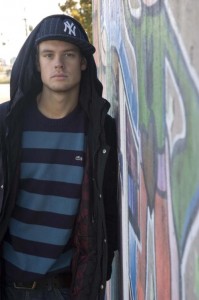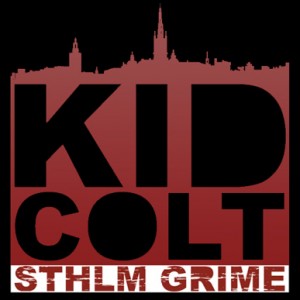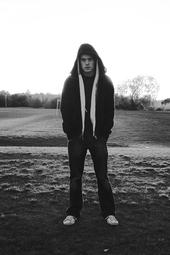 Lately hip hop has branched and formed new varieties. One of these is called "Grime". Often the explanations become rather diffusse when you try to explain what Grime is and how it sounds. You could say that it's more dirty, heavier, more techno/electronica and a little darker than traditional rap. One of two grimers in Sweden, Kid Colt (to my knowledge, the other one is Max Peezay), was recently a much cheered guest on Contrahesive's new album "Reflection is Relative" in the song "Gutter Music" and he has also released an mp3 together with Machete Productions.
Kid spits like he's walked the streets of the London suburbs all his life. The Grime he produces is really hard, the flow heavy and the lyrics is high-octane. One can think about that if  Vanilla Ice and MC Hammer appeared geekish when the gangsta rap started, the gangsta rap now appears geekish as the Grime and Kid Colt comes out in the light, or darkness (!?).
Instead of me talking more about Kid Colt's heavy style, I'll let Kid Colt present himself and his Grime.
I asked Kid Colt on how his time in London has influenced him and how he discovered the grime:
It's correct that I have lived in London, 6 years in two periods of time. Musically I only played drums in a harcore band, ha ha. Not that much hip hop then. But I did have a lot of friends that did hip hop and then there was a lot of grime-mc's in my school. I obeserved the scene closely during my London years, but it wasn't until I moved back to Sweden that I picked up the microphone and started rapping.
I also asked what he thinks about Dizzee Rascal and Max Peezay and if he could se himself in them:
I listened a lot to Dizzee's first two records and he was one of my favourite MC's for a long time. Today, though, I don't know if he's about grime at all. He doesn't say that much nowadays, which is a pity. When I heard Discokommitéen for the first time I was really struck by it. I remember that I thought it was so damn' big and it was partly because of that album that I wanted to do grime. Musically I don't I recognise myself in any of these artists, but I have probably been more inflenced by Max Peezay since I do Swedish grime and my lyrics relate more to Sweden and my surroundings here.
Kid Colt – Flush out the crap (Machete Prod)
Kid Colt – Statement (Grime)