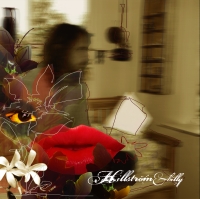 Behind this bandname hides Petter Hillström, who released his debut album "Hillström & Billy" on the 10th of November. If you are one of those that have started using your old record player again, then this release is perfect for you since the physical release of the album is on vinyl.
"American roots music and British folk with a light twist of modern pop" Petter describes his music. A good description, although in my ears the pop influence is more than a light twist in many songs. I have no problem with that since these songs are really good pop songs, and also quite varying, with nice melodies and sometimes with a retro feeling. This together with the more folk based tracks makes the album very interesting. Below you can listen to a couple of songs.
If you're in Stockholm tonight, I can recommend a visit to the live club Bara Unplugged where Hillström & Billy will perform together with Mårten Lärka and Kinski.
If You Don't Come Home
Hard to Grasp