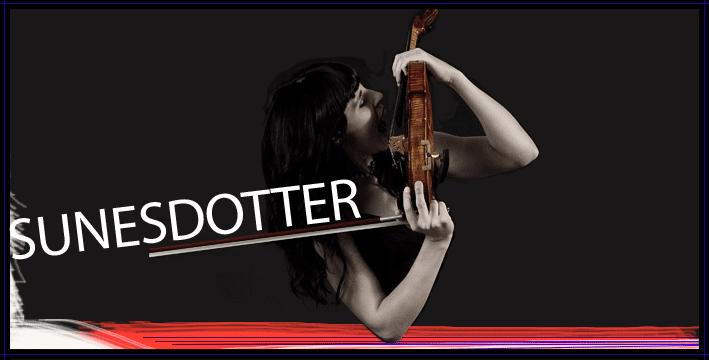 photo – Rickard Almér
Illustrator- Jamin Pirnia
Already as a five year old she started to play, today educated on her violin and ready to release her debut-album. Sunesdotter is a like a force brought from the woods in the south, draped with "Näcken" as inspiration. Together with the producer Christopher Dominique whom have arranged and written many of the songs, they have now created a sound which lets the view become a
classic coniferous forest with treetops of solemn harmonies and a boost of dancing discoshoes.
What will happen next?
"This autumn I will take part of the club-world and come out and play. The concept is built on the disco-songs on the record. Jens and Jepson from The Ark will be DJ's of a thing called "spacedisco" in a
Walter Murphy-style, and I will making a show with my songs sometime during the evening.
There will be cool dresses, a smoke-machine and a lot of disco going on…"
Earlier this spring she guested "Ride my wild heart"-boy Motoboy with her harmonies and soon
she's gonna play in the clubs and watch people dance like obsessed to the sound of her violin.
It has been the dream of Sunesdotter since she was a kid, so the future looks bright with the newly produced album which is like a ticket to experience, places or just a way to meet new people.
I'm looking forward to her release the 4th of September at PlockePinn then with the cd in my hand, getting started with the song "Möllan Swing", letting the hips trip on home across Möllevångstorget, whistling along dressed in a black tricot with Sunesdotter's great music in my ears.
Listen and read more on her offical official home page
and visit Sunesdotter on Myspace
/Jamin