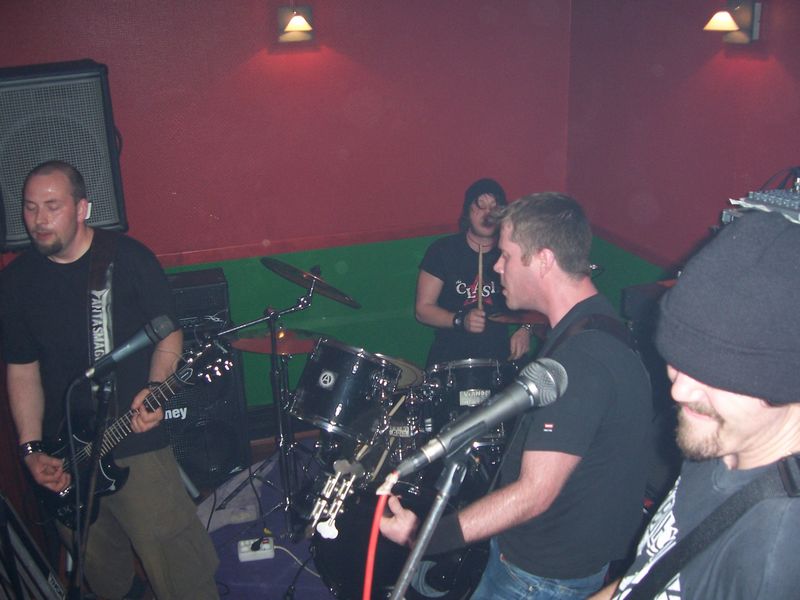 Planet Trash is from the left: Wille, Kåre, Myran and Parne.
Planet Trash is a band that always puts me in a good mood. This is oldschool hardcore punk. Their direct lyrics with their very clear way of expressing themselves shoot like arrows into my heart. They are not afraid of criticising the USA and their wars. The guys have been playing together since 1994. A few changes of members, but they have kept the pressure, the pace and the aggressiveness. They sing in both English and Swedish, but personally I prefer the English songs better.
During the years they have recorded quite a few songs and also participated on some collections. One of my favourites is on "Röjarskivan 2 (andra spyan)": "I'm only here for the booze".
In the music world of today you'll seldom find punk rock in the nice rooms. Does it belong there? Well, you can decide for yourself. Planet Trash do belong in my nicest room anyway.
This autumn they're going into the studio to record some more songs.
Here is a taste of punk rock at it's best:
Chaos inside
God's army
Now it's our turn
Skolan är tråkig
BB