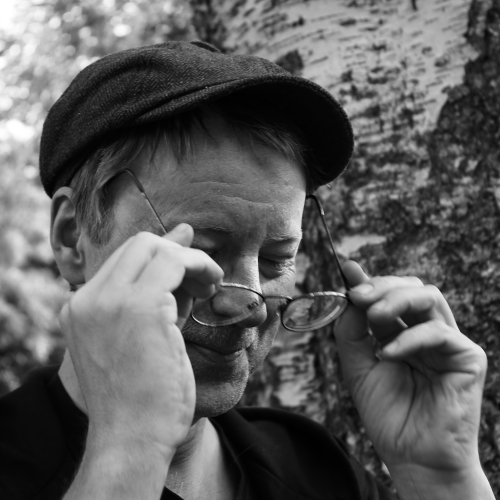 Söder has played earlier with bands like Inferno, Åka Bil, Tuk Tuk Rally among others. Now he's in the middle of his solo debut with a single that was recently released, "Vad ska du bli?", and an album, "Exorcism", scheduled for launch later this Autumn.
The single "Vad ska du bli?" has it's name from the first track, which is a cover of Ebba Grön's song. He performs a new, more quiet and excellent version of the song, which he says is one of his favourite songs throughout the years.
Since I normally avoid publishing covers here in the blog, I chose to publish the second one instead, "En sorgsen sång som gör mig glad" ("A sad song that makes me happy"); a song that I think is just as interesting. It's an exquisite combination with Söder's calm voice, the Swedish sadness and a "sorry-that-I-kicked-in-the-speaker-membrane"-guitar, where the guitar rips the sweet melancholy in the song to pieces.  And it makes me happy.
Söder on Facebook – on Spotify