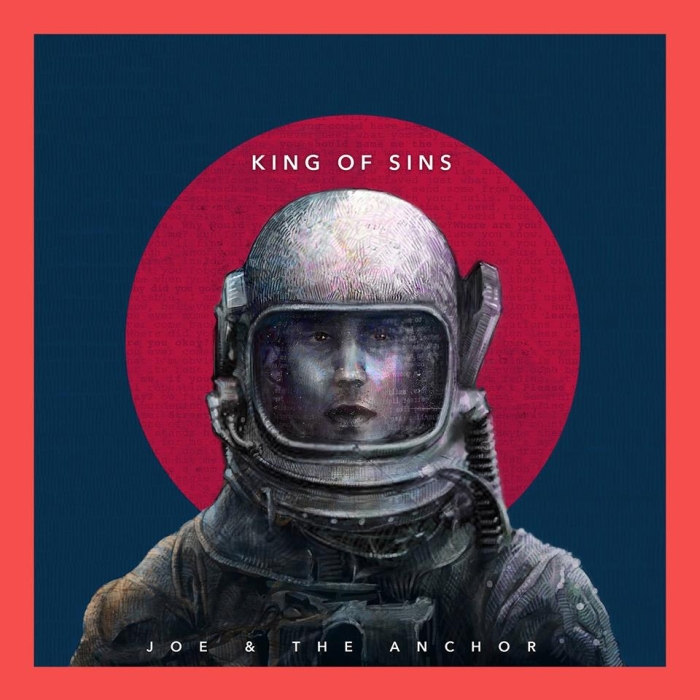 The first song I heard from Joe & the Anchor's new album "King of Sins" was the wonderful ambient ballad "Sin Against Sins". The song is not quite characteristic for the other songs on the record, but I can sense some spices here which runs through many of the tracks. Here's an unpredictability in the harmonies and the song structures, big emotions and a sweet sense of melodies.
The album is quite varied, a brew with inspiration from britpop, Americana, alternative rock and other styles. They mention artists like The National, Editors and Nick Drake as influences and when I listen I feel it pours down associations from the first song to the last and I hear everything from Soundgarden to Foo Fighters and Manic Street Preachers. It's a colourful mix with both deep dark shades as well as brighter ones. The base is a a rather powerful and spacious guitar-based sound, carefully spiced with synths and nice vocal harmonies. Joakim Rosenlund has a special tone in his voice I really appreciate and he also has both the power and the amplitude in his expression to take on these multifaceted songs. Another splash of colour is Yrsa Schau's vocals who join Joakim on a few songs.
Here are three excellent samples from a quite delicious album, the second full length record from the band since they started in 2013.
Joe & the Anchor's site – on Facebook – on Spotify – on Apple Music