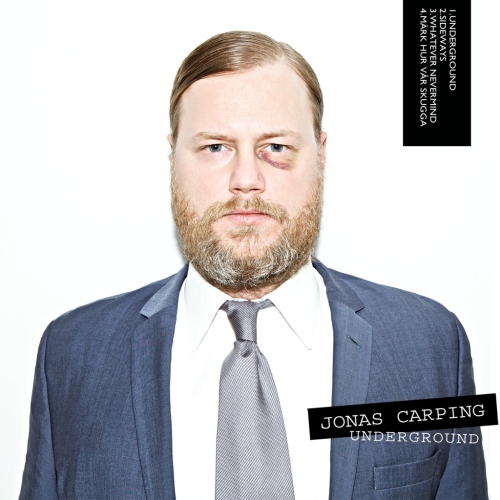 I've written before about Jonas Carping as the singer in The Glade. Now he's also released music in his own name; first the EP "Underground" during summer and yesterday the single "The Sting". In the end of the month the album "All the Time In the World" will also be released, which I will feature in a post later on.
Genrewise it's similar to what we've heard from The Glade in the latest releases; a warm, country inspired music with Jonas' voice in the front that gets so close to us. There is a sympathetic, quiet peacefulness in Jonas' vocals that catches my attention and stops me from rushing on to the next task. It's like that friend that sits and litsens while the rest of us are fighting to get our points heard by interrupting each other. And who, when the crescendo of voices stops for moment, starts telling his story in his own calm pace. The intense discussion comes to a halt and everyone is listening.
You can listen to Jonas Carping on Spotify and on Bandcamp. Follow him on his site and on Facebook.