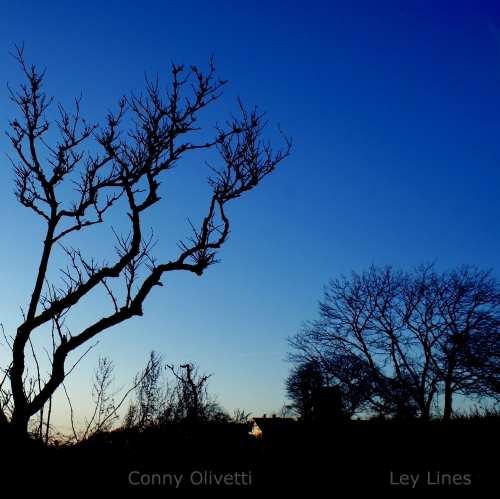 The productive Conny Olivetti, whom I have written about before, released the new album "Ley Lines" in May. And while that album was waiting for a post another album was released, "Lumino", but I will come back to that in a later post.
As before I'm fascinated by Conny's ability to move from different ambiences and themes, in time and space, from one album to another, and each time manage to create a wholeness. It's also the case on this album, which for me more feels like an inner journey than a journey to another place or time. The title theme "Ley Lines" frames, with it's six parts that start and end the album, 5 other songs.
Ley Lines feels a lot like retro electronica, somewhat minimalistic but yet with a lot of detail and shifting. The other songs feel suggestively dark and on three of the songs we can hear the vocals from Linnea, a singer Conny has collaborated with before in the band wHaT iF?. Fun is also the jungle adventure "Speed Dating in the Amazonas", a song that brings up memories from Yello.
The albumet is available for free on Conny's Bandcamp page. You can follow him on his site.