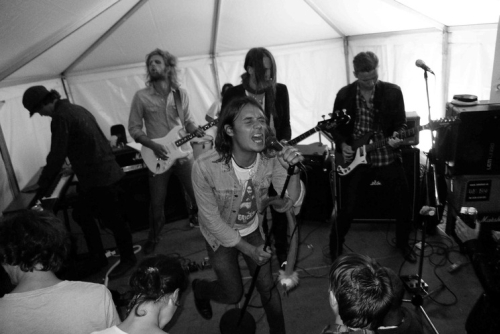 The last time I wrote about John Duva, a little more than half a year ago, they were just about to release an EP, when they signed with the label Transsubstans. They changed the goal to release a full length album instead, and last month it was finally launched.
If you have liked them before, you will hardly be disappointed now. Here they perfect their route to raw, punk-influenced garage rock with lyrics in both Swedish and English, and you can listen to and download the song "Arbetsnarkomaner" ("Workaholics") here below.
The album is available on Spotify and on Wimp and other services. Follow the band on their site or on Facebook.