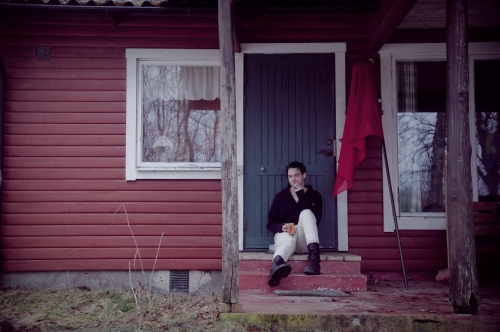 Four years after the last album The Culture In Memoriam released the third album, "Rest In Pieces", in the end of last year. Behind the artist name we find Victor Håkansson as the only permanent member together with a range of musicians in what Victor calls a music collective.
Pavestone pop he calls the music which in more than one way symbolise the music, also in a way like two opposites meet. The beautiful melodies, the string and backing vocals arrangements that give an air of classic bombastic pop from both the sixties and the seventies, and at the same time the distortion, the unpolished and fragility in Victor's voice that give everything a raw indie vibe. Together with the critical lyrics it all ends up as an urgent message.
I haven't listened to the earlier albums, so I can't compare, but to me "Rest In Pieces" feels like a solid album that grows after time, with no in-between tracks at all. Listen here below to the first song of the album, "Run Emelie".
You can find The Culture In Memoriam on the home page, on Facebook and on Spotify.