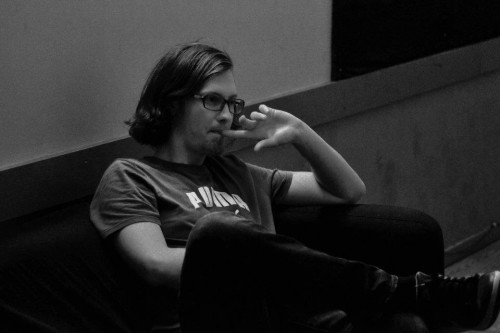 Behind the artist name Morris i motljus we find Henrik Ivarsson. In the Autumn he released the EP "Morris i motljus", seven instrumental songs, which directly transfered me to the movies. There are alternating bombastic rock orchestral works and softer, more ambient tracks, like it was made for an epic adventure on the big screen.
A couple of years ago Henrik read a newspaper article with the headline "Jag fruktade att de hade ätit Morris" ("I feared that they had eaten Morris"), a story about an old lady who was afraid that the fox had taken her cat. During summer 2010 he came up with the idea that he would compose music for the story, thereby also starting to realize his dream of creating music for film.
"Jag fruktade att de hade ätit Morris" was only a project name from the start, but soon after he had released the music on the net, it de facto became his artist name. As he never was comfortable with that name, he took the opportunity to change it before this release.
You can listen to and download the EP for free on his Bandcamp page and you can also find him on Facebook. Here's the opening track "Drömmar är som vackrast innan de går i uppfyllelse" ("Dreams are most beautiful before they come true":