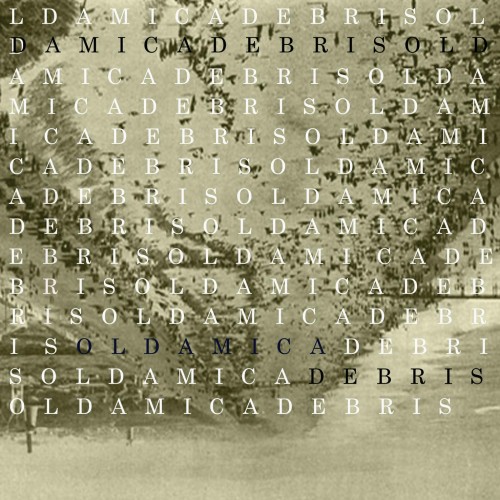 The duo Old Amica, which I wrote about earlier this year, have now released their debut album "Debris". They continue to explore their special sound landscapes they introduced us to in their earlier releases. They write that although there are no overall theme for the album, many songs is about loosing the feeling for a home.
And the music in itself has no obvious genre home. There is a feeling of folk music and influences from for example Neil Young, but the acoustic parts are equally interwoven with electronic pads, sound figures and beats, in songs that can be experienced as ambient as well as traditionally built melodic songs. It's mellow and reflects solitude and vast landscapes, but there is also a warmth and softness, well maybe humility is a better word, like if they have covered everything with a nice blanket to rest on.
Johan Kisro, one half of the band, tells that the band name originally comes from a sailing boat named "Amica" that his family owned when he was a kid. When they duo started playing together he found some old photos of the boat and thought that it would fit as a band name. Old Amica, which could be translated to "old friend", refers to the two members as well as a symbol for people and events that pass by in life. A nostalgic feeling in other words, which is reflected in the music.
You can listen to the album on their site or on Spotify. They also have a Facebook page. Here are two songs from "Debris":
New Start
Summer Morning Light