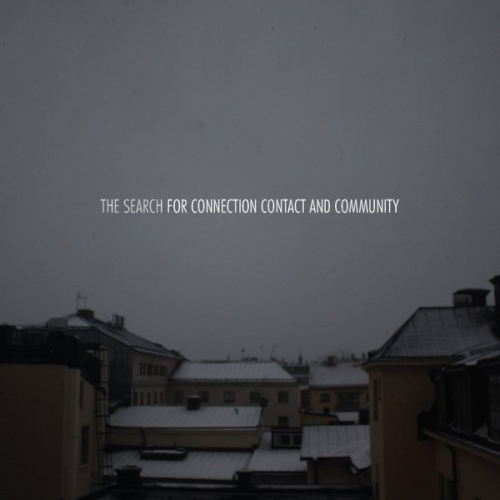 Besides an edition of the songs from the band's early years (under the name Silverslut), it's been quiet around The Search since 2008, at least when it comes to recordings. Now, finally, they have released the album "The Search For Connection, Contact and Community", which was released September 30th.
Already in the first tones in the first song "Silent Days" they set the ambience for the entire album. I'm enshrouded in an Autumn-like, dreamy, slightly mellow atmosphere, an atmosphere that goes hand in hand with the lyrics, which are well summarized in the album title.
The Search is really not a refrain band, in the meaning that you won't go around humming grandiose refrain hooks afterwards. The songs are more ambient, thoughtful creations, which doesn't stop them from being full of beautiful melodies and nice passages where the songs allow to blossom. My favourites here are "An Ounce of Courage" and "Age of the Hermit". One exception is "The Heart Is a Lonely Hunter", a song in a faster pace and with a more obvious refrain, which you can listen to here below.
Listen to the album on The Search's Bandcamp page, and you can follow the band on their blog and on their Facebook page.