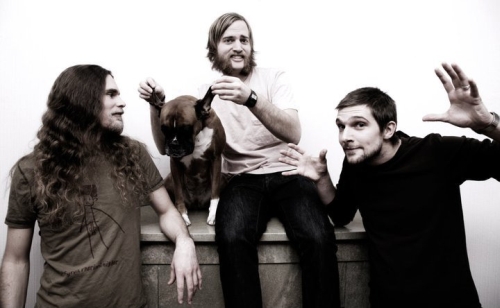 Wraptors say that they don't follow any rules. Of course that's impossible, which they realize themselves as they add: "Well…maybe a few. But not on purpose…"
When I listen I'm beginning to understand what they mean. The sound in itself is not the odd thing about them, neither the riffs, but the songs, the melodies, the harmonies and how all this is arranged. In a way it feels like a post grunge rocker has joined a couple of progressive rockers, a Zappa fan and a metal guitarist, but they twist it, making it hard to make any direct genre-comparisons, even if I somewhere hear the influences.
Many times it feels kind of backwards, and sometimes when I think I just have gotten into a chord-melody sequence that feels "normal", they make a hard turn and lure me away.
It's their album "Held High" I'm listening to, a challenging album that requires attention and quite a few listens. I like challenges and I also liked this album, which was both fun and interesting to listen to. And I'm starting to get a hang of it now…
The albumet "Held High" is available on Spotify (and other services) and you can find Wraptors on Facebook.