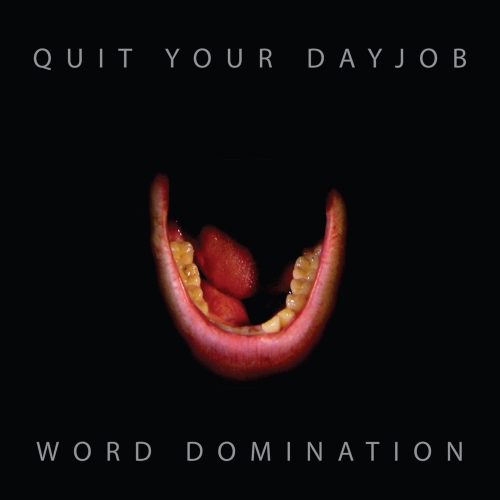 If your longing for bands like Ramones and Dead Kennedys, that could play through their entire discography within a very short span of time, you've come to the right place.  Quit Your Dayjob's new album "Word Domination" contains 16 songs which they get through in about 24 minutes.
It's their third album since they started out in Malmö in 2000, and the first one in four years. And punk it is, but also Devo-inspired synths and provoking humour plus some metal and a bunch of surf guitars.
It's direct, different, playful and with lyrics that the audience certainly will learn directly at the gig and sing-a-long to. An album that you can't be indifferent to. You can find Quit Your Dayjob on Facebook and you can listen to the album on  Spotify.