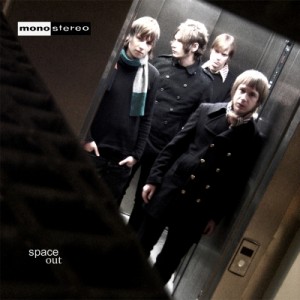 The Malmö band Mono Stereo is today releasing their debut EP "Space Out" (360 Degrees Music). They have found their own niche with a sound that first of all makes me think of the sixties' psychadelia, but with an intensity and massive sound that reminds me somewhat of 80's/90's bands, like for example My Bloody Valentine and Jesus & Mary Chain.
Even though it's so intense, I find good dynamics and breathing space in the music, and it's easy to just ride along in this nice mix. The vocals are not the obvious protagonists here, they're more like a part of the sound together with the other instruments. Well, you can listen for yourself here below, in the video for "Orange Is Green" and the track"The Day Before Science Fiction".
That their foundation lies in live music doesn't come as a surprise, and their release is of course followed by a number of gigs, for starters with a couple of shows in London, among them one gig at Smash n Grab at Proud Galleries.
Also, you can download four live tracks with the band if you sign up for the band's news letter.
You can find Mono Stereo on Myspace and on Facebook.
Orange Is Green: