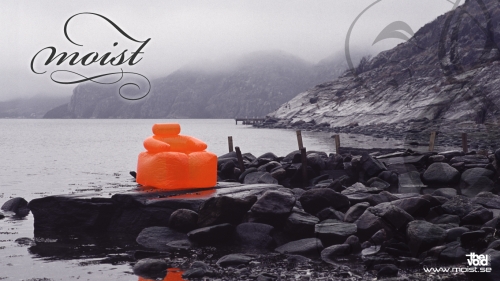 I'm sitting here listening to nice ambient tones from Moist. To be exact, the EP "Alone", a 7-track record with 4 original tracks and 3 interesting remixes from Addeboy vs Cliff, Håkan Lidbo and Red Snapper.
The Moist songs has a mellow, atmospheric feeling, where heavy bass beats step down and give depth to it all. At the same time this is good down-tempo pop with Maria Marcus' somewhat distanced, souly voice in a perfect marriage with the ambience. Really good electronica which you can dive into and dream away with for a while.
Behind Moist you'll find the songwriter and producer David Elfström Lilja, who, in various collaborations, creates this beautiful music under the name Moist. On Moist's site you can listen more and also download the EP "I Am What I Am". Recently a collaboration with Sophie Rimheden "Just Say You're Sorry", was released, which you can listen to and download.
Moist also has a Myspace page, where you can listen to the EP "Alone". Here's a video from the EP "I Am What I Am" and two tracks from "Alone", which you can listen to and download:
I Am feat Íse (from I Am What I Am):

Not Alone
How Long