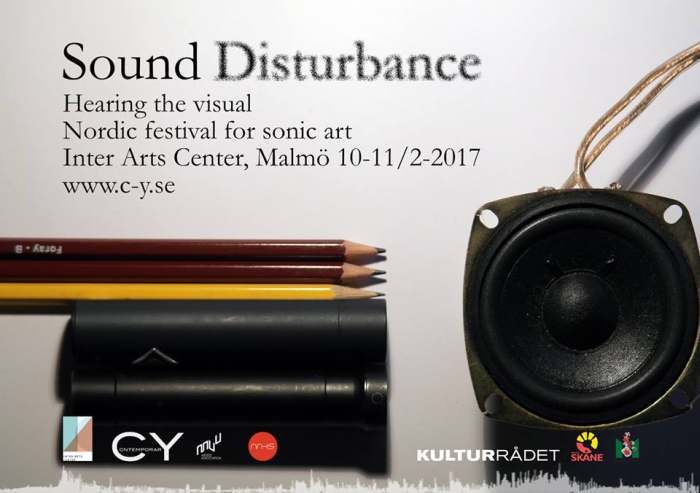 We can't close our ears. Therefore sound can be both a bliss and a disturbance in life. Sound can affect our emotions immediately, without any thought or explanation. It's an expression that is increasingly used and loved by artists and audience and there is a need for events and opportunities to put the light on what it really is: an artistic expression of its own right.
Idag startar Sound Disturbance, en nordisk ljudkonstfestival i Malmö som håller på i två dagar. Det är fri entré under hela evenemanget och allt sker på Inter Arts Center i Malmö. Förutom konserter med artister från hela Norden hålls en rad intressanta seminarier. Dessutom finns det installationer att besöka med bland annat serietecknare, videokonst och mycket annat. Evenemanget är ett samarbete mellan C-Y (ContemporarY), MUU och Nordnorsk Kunstnersenter.
Under konserterna kommer du att få höra experimentell musik från en rad genrer som ambient, drone, noise och elektroakustisk musik. Det utlovas också samarbeten som framförs live mellan serietecknare och ljudkonstartister. Du kan se hela programmet och läsa all information här.
Här är låtar från några av de artister som kommer att uppträda.