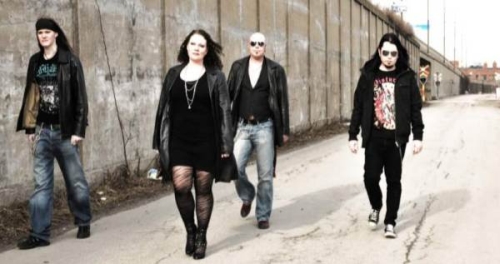 Whipping Princess startades av bassisten Karl Hinterleithner och sångerskan Jenny "Princess" Jonasson. Ambitionen var att piska ihop soul, rock, blues, punk och metal i en egen mix. Ett första prov på detta kom i år i EP:n "Let You and Me Be One".
Det är en något ojämn produktion, men där en låt som "State of Hate" sticker ut och andas av stökig, lite garage-ljudande hårdrock med metalinfluenser. Sångerskan Jenny har en speciell ton i rösten och en rejäl pipa och attityd, och påminner lite om Dio i uttrycket.
Du kan lyssna mer på Whipping Princess på deras hemsida eller på Facebook.