Idag har jag nöjet att presentera en ny medarbetare här på Meadowmusic: Staffan Larsson, kanske mer känd under namnet Stuff, som kommer att hjälpa oss att navigera bland all bra ny svensk musik. När Stuff inte skriver på Meadowmusic så hittar vi honom som gitarrist i hårdrocksbandet Killer Clan of F.U.N. /Pär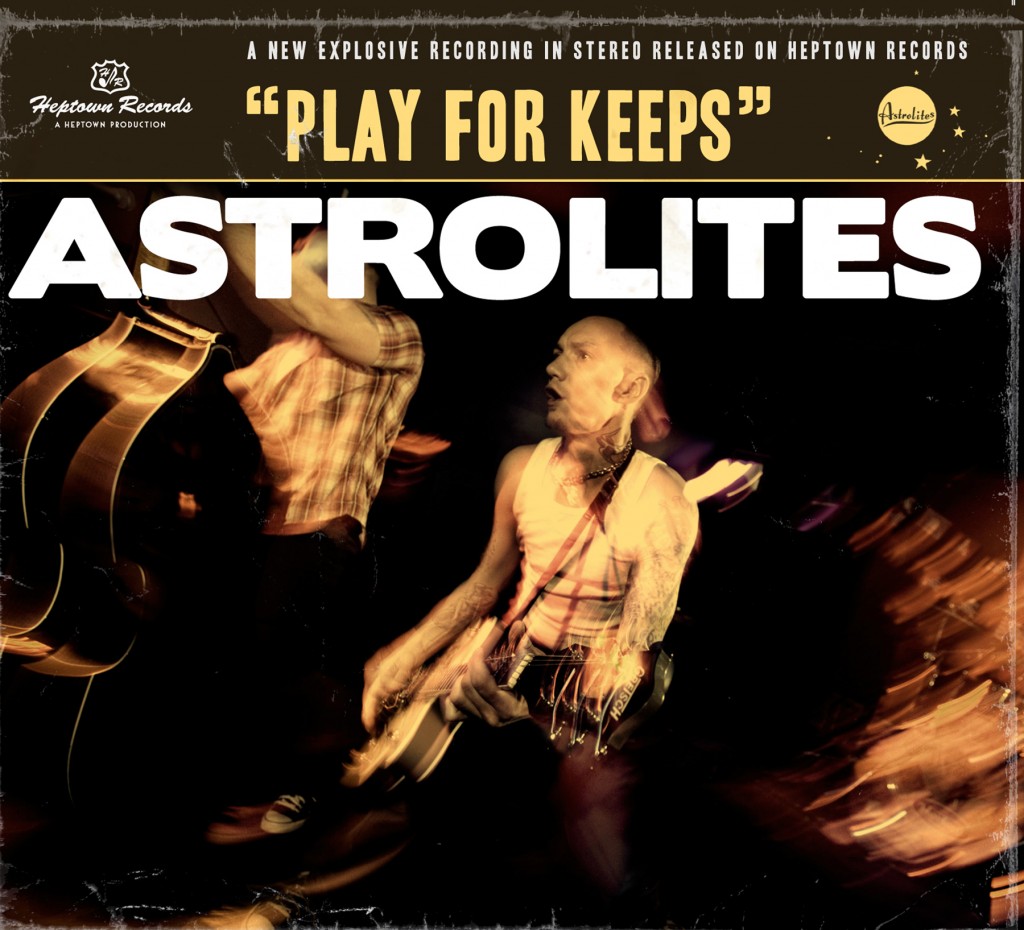 Allt började med att jag fick en drös med artister att gå igenom och eventuellt skriva någon rad om. Det mesta var skräp rent ut sagt, men så kom jag till Astrolites och deras nya platta "Play For Keeps". Öppningslåten på plattan fick mig att vakna till och det svänger utav bara den. Jag bestämde mig för att fortsätta lyssna, bandet känns verkligen fräscht och aktuellt. Det är tajt och livfullt och sångaren passar som handen i handsken.
Plattan är nästintill jämn förutom en instrumental liten sak som jag tror plattan hade kunnat vara utan, samt Johnny Cashs gamla klassiker Ring Of Fire.
Rockabilly, och jag får vibbar av gamla Stray Cats. Ta å lyssna igenom plattan och jag lovar dig att du inte kan sitta still en längre stund. Som det är nu är jag extremt sugen på att se bandet live och se om de klarar av att leverera lika bra som på plattan.
Astrolites finns på Spotify och deras Myspace hittar du här!