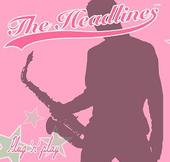 Shit vad jag önskar att jag fick se en grym konsert på CBGB i New York! Jo jag vet att klubben finns fortfarande, men jag vill uppleva 70-talet med Ramones, Sex Pistols, Blondie osv. Jag skulle också vilja se The Headlines där…..Fy F*n va coolt det hade varit!
Om Ni inte känner till Malmöbandet The Headlines sedan tidigare så välkommen till ett gäng som bland annat turnerat med New York Dolls, The Levellers, Hanoi Rocks, för att nämna några och dessutom turnerat flitigt runt om i Europa och nu släppt sitt debut album Plug´n´Play. Dom startade 2005!!!! Yeah!
The Headlines spelar en skön medryckande rock som i sina stunder kan liknas med ett tidigt Green Day men som på ett briljant sätt blandas upp med mandolin och saxofon! 
Skivan som är producerad av Stry Terrarie(Ebba Grön, Kriminella Gitarrer) ligger på det tyska skivbolaget Radio Rebel Records!
Här nedan bjuds det på några smakprov från skivan som Ni kan ladda hem och lyssna på!
all i need
lets get together
with no one to follow
you gotta go 
Hälsa på:
Bandets officiella
Myspacesida